4 in 10 Indians are insufficiently active.
This includes nearly 50% women and more than 25% men.
About 70% Indians do not exercise regularly.
Fewer than 10% Indians are serious about fitness.
At the centre of these concerning statistics, lies pain.
Most Indians are put off by the idea of exercise because they dread the pain that follows a workout. By eliminating pain and acting as a catalyst, BioFrost breaks a mental barrier, improves your performance, and helps you stay more active.
We're here to be reliable partners of your fitness journey. We're here to help you stay on the top of your game — always.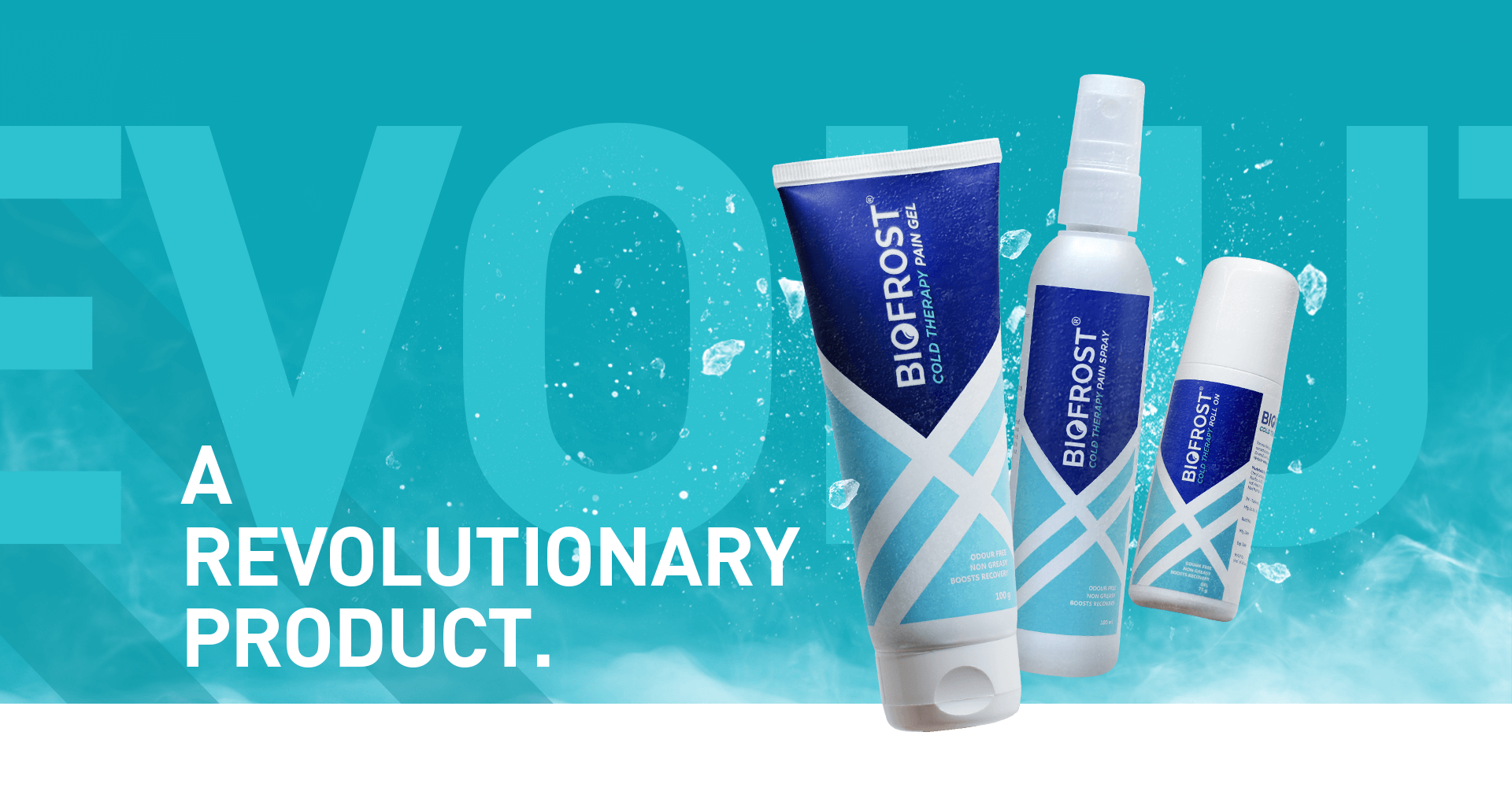 BioFrost is the brainchild of three young, sports-loving, 4th generation members of a 75 year old pharma company. The product was inspired by a novel recovery regime of some of the top global athletes — Cryotherapy.
For a hot country like India, applying heat-based ointments to recover from pain is counterproductive. Instead, you need a product that helps you cool the pain. A product that uses numbing and cold therapy to boost muscle recovery. In a nutshell, in order to do more, you need a product that does more for you.
Backed by science, and trusted by professionals, that's exactly what BioFrost does.